SPA

temporarily not working



The Health Club of the International Hotel «Ukraine» grants a wide choice of services directed to the improvement of our guests' physical and emotional state.
Our professional specialists will create comfortable conditions and render a high quality service for you.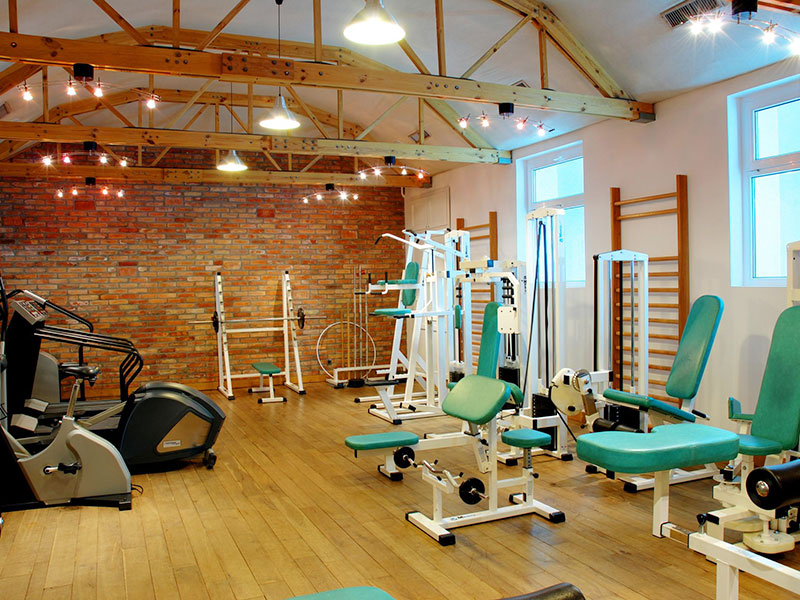 A swimming pool (measuring 10*4 metres, 80 cubic metres) with its sky-blue water is equiped with a hydrowave for massage and training where you can get most pleasure.
The water here is constantly circulating, warming up and is going through a multi-stage cycle of chemical and machining water treatment of the 'BTW' firm (Belgium).
The lining is made of the Inkerman stone tile.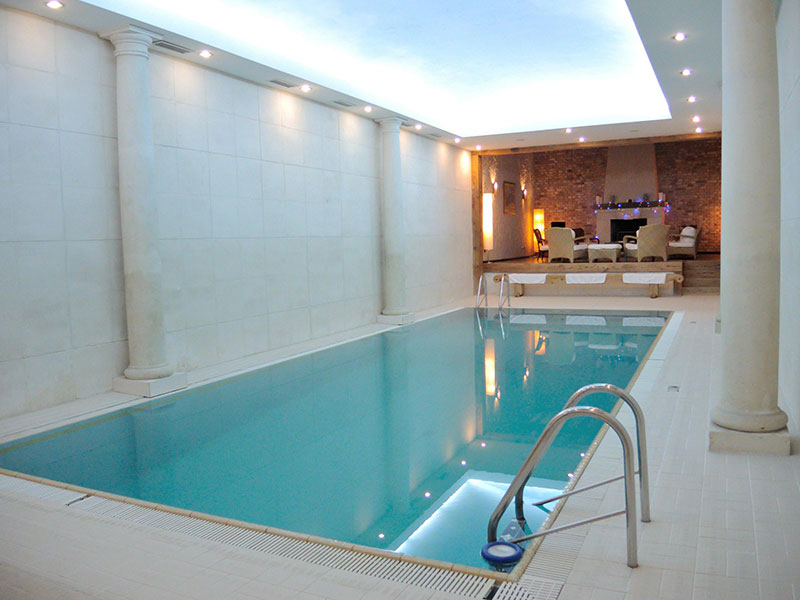 The crackling of the fireplace and the aroma of tea will fill your sojourn at the Health Club with joy and warmth.
The interior is antique and made of the Inkerman stone tile, the oak parquet, the carpet is made of natural fibre.
Taking a rest near the fireplace you will feel yourself the king of the splendour and comfort. You can find a wide choice of fresh juices and coffee at our bar.
Here is the best place to fill up your force after the tonic treatment.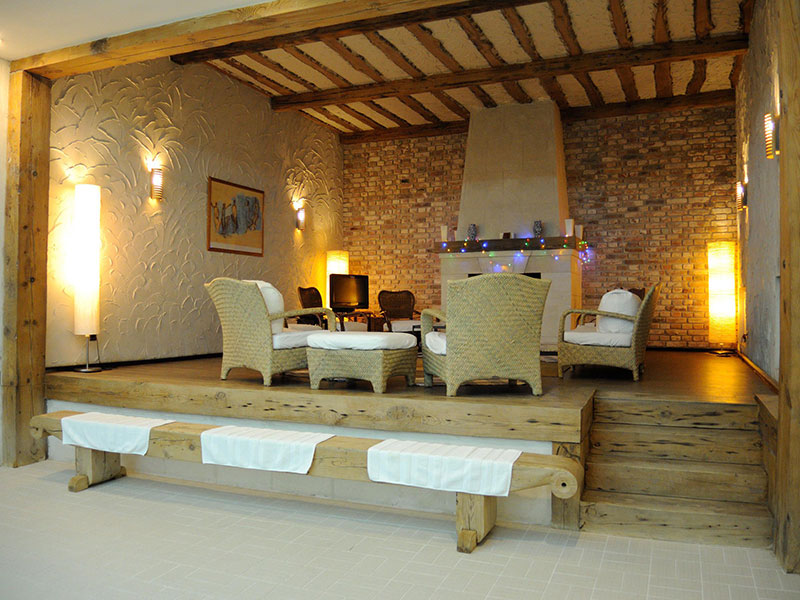 And how wonderfull is our water treatment room is! The walls and the floor are tiled with blue and white mosaic. Here you can plunge into cold water after the sauna. There is the place of the energy supply and good spirits.
Here you can find a Finnish sauna (the interior decoration is an Abach oak), a Turkish bath (the interior decoration is a marble), Jacuzzi for 3 persons and hydromassage shower cabins with shower gel and shampoo.
The aromatic sauna, the puffs of bath steam and the bubbles of Jucuzzi will allow the guests to enjoy the atmosphere of our Health Club in full measure.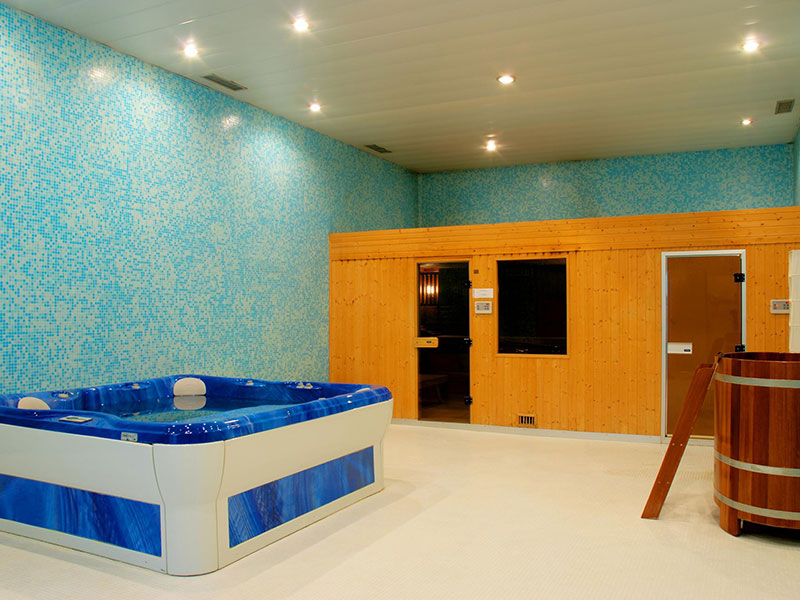 After the rejuvenating sauna you can take a rest in a comfortable rest room. Lieing on a soft chaise longue you can watch TV and have a cup of tea which is granted in a wide choice.
Our specialists are ready to help you daily from 10 a.m till 8 p.m.
A sound mind in a sound body!!!
The instructors of our gym have such opinion.